My wife, Hope Phillips, in the late '80's grew up at the intersection of Uganda, Rwanda, and The Democratic Republic of Congo's borders in a village in the shadow of the extinct volcanic Mt. Muhabura near the bustling border town of Kisoro.
Hope's mother was suffering from HIV and sent her to live with a cousin, Stella, in what was then Zaire, separating her from her younger sister, Barbara.  Several months later, she was told her mother died and was buried.  Hope found out too late and was too far away to attend the burial.
Stella's husband left her, and Stella and Hope began to starve.  Hope tells horrifying stories from this time in her life.  She contracted Elephantiasis and was taken to a witch doctor who put slices in her legs with a razor blade in an attempt to cure her.  She was infected with Jiggers all over her body.  Jiggers are the nickname for a parasitic sand flea that burrows into the fingers and toes and can over time leave their human hosts with deformities of out turned legs and feet, untreated infections can even cause death.  The prevention of Jiggers is as simple as wearing shoes and socks, and using soap – all of which Stella was too poor to afford.
Between Elephantiasis, Jiggers, and malnutrition Hope almost died.  Neighbors had compassion on her and caught rats and birds and roasted them on sticks for her to eat.
Her aunt Jen, in Kisoro, heard of Hope and Stella's condition and came and walked Hope barefoot about 90 miles back to Uganda.  She remembers looking so bad people would not allow them to stay in their homes.  They had to sleep outside.
Once back in Kisoro, Aunt Jen had to hide Hope in the house for a year while they tried to methodically cut the Jiggers out of her fingers, toes, knees, buttocks, elbows, and thighs with razor blades and needles.  She recovered miraculously and has near perfect fingernails and toenails, which many Jigger's survivors do not have, something she credits to God's grace.  
She tells the story of having a torn dress on that trip back and a relative giving her an adult woman's sized skirt to wear as a sleeveless dress.  She wore this one dress for several years and had "no knicker" (underwear).  She would wash that skirt-dress once a week, at night, and hide in the bushes naked hoping it would dry before the sun came up.  Kisoro is mountainous and very cold at night.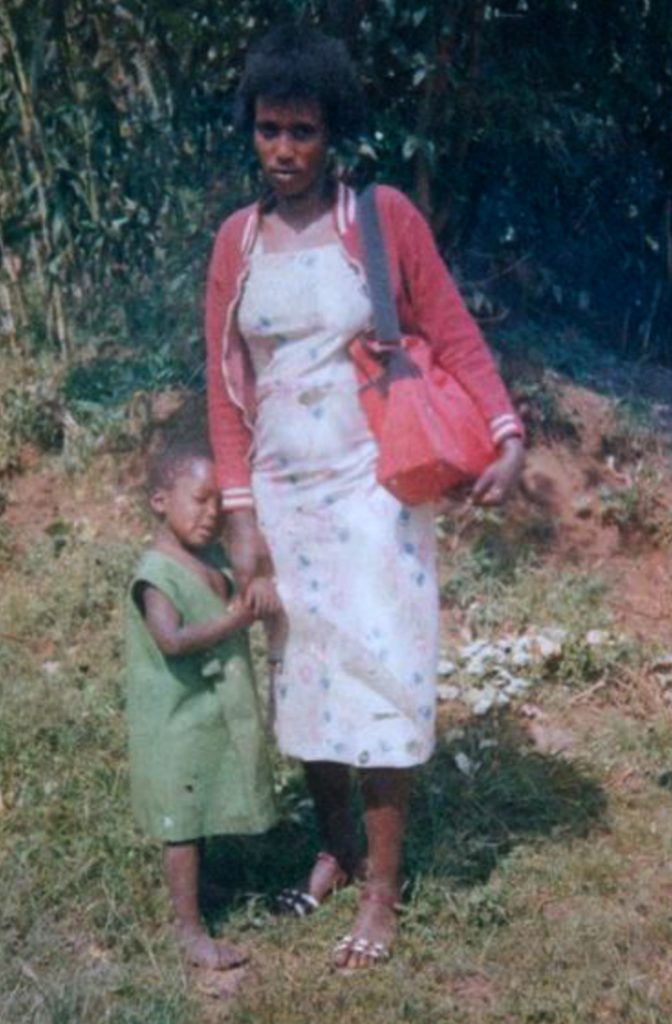 In all of this suffering her faith in God grew very strong.  She is totally in love with Jesus.  She tells these stories with a smile on her face and constantly interjects her praises for God getting her through those days.  She will gladly show anyone her perfect finger and toenails that God gave her.  One of her favorite things to say when anyone compliments her good looks is to reply "I am very beautifully and wonderfully made by God!"

Things got a lot better when she was reunited with her little sister, Barbara.  After some time a local neighbor pulled some strings and  they were both entered into Compassion's sponsorship program. She got clothes, food, an education, friends, and a lot of love and attention from the staff.  At some point Compassion took notice of her horrible home situation and built a house for her.  She credits her Compassion sponsor for saving her life.
In this time, her girls school was brutally attacked at night by a group of older boys who were angry with some of the girls for constantly rejecting their advances and insulting them.  She fell from her top of a triple bunk bed trying to escape, and badly damaged a lower vertebrae.  She fled, injured and naked into the bush and hid in the darkness all night.  She could not walk for a year.  Several girls were cut and beaten, some killed. The case was a national tragedy and received national media attention.  Thankfully, Hope survived and regained her ability to walk.
Even though she was in school, her troubles at home would keep her exhausted and unfocused, so she performed poorly.  At that time she was living with four young cousins and a teenaged cousin who took care of their family of orphans by any means required.  Their mothers had all died of AIDS.  Water was scarce and required a 10 mile hike to gather.  Finding enough food and firewood was a constant challenge, often they would go for weeks eating the same moldy beans or risk beatings to steal from neighbors' gardens and kitchens.   They would even borrow burning coals from neighbor's fires for lack of matches and carry them home in wet leaves so they could have a fire to cook with.  Often the leaves would ignite burning them, they would drop the coal, and it would extinguish in the mud. Then they would start the process again, hoping to make it home faster next time.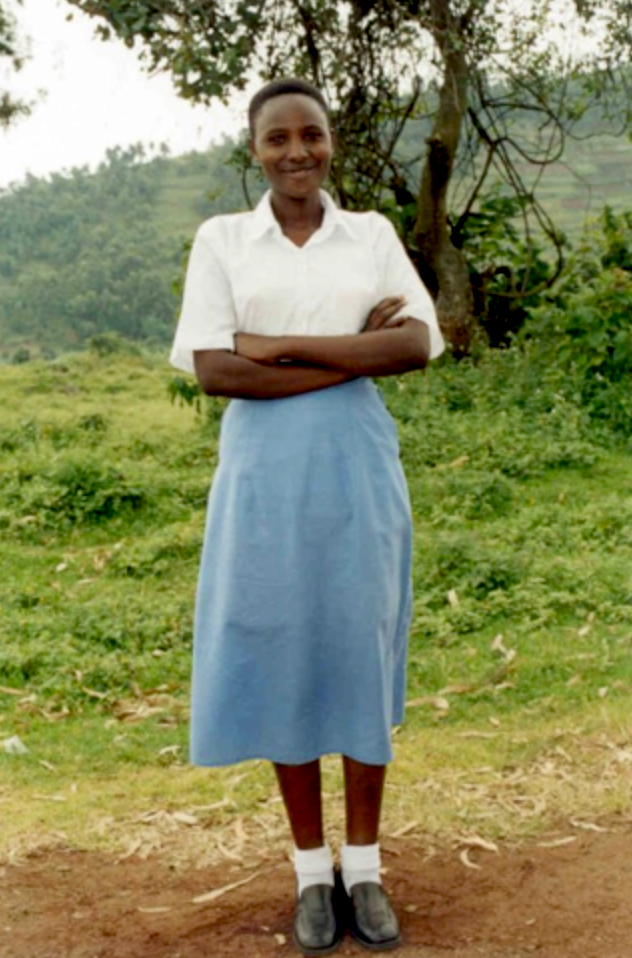 After Hope passed Senior Secondary level 4 (about 10th grade in the U.S.), she failed tests to go further, even so Compassion entered her in a teacher training program. She became certified as a teacher, but could not find a teaching job.  She found a job at a dairy with the help of a woman, Dorah, who took Hope as a daughter.  Hope met a man and they planned to marry.  Everything was working out well, she was finally going to have a family.  Then one rainy night, her fiance decided he did not want to go home, wait until the wedding night, or even ask for permission.  The result was pregnancy.
At four months she went in for a check up.  She tested positive for HIV.  She did not believe it.  After three more tests she told her fiance and he did not believe her.  She finally got him in for a test and his result was negative.  Hope's long history of family members dying of AIDS meant her infection was probably tied to the Jigger's infection or the witch doctor who treated her Elephantiasis with an uncleaned razor blade.  Hope's boyfriend's family was already voicing their issues about Hope being from one tribe and them being from a rival tribe.  Plus she was an orphan, so she had two strikes against her.  Pregnancy was a third strike, HIV the fourth.
She ended the relationship, not wanting to bare anymore shame and ridicule from his family.   With no husband to support her, her extended family pressured her to abort.  She refused.  The word got out that she was HIV+ and her extended family took her house Compassion bult for her and "chased" her away.
She got a call from a friend, there was a job opening in Kigali, Rwanda, a teaching position.  So she left her milk factory job and moved to Kigali.  She went to work for a pastor who just happened to be a child who grew up in the child sponsorship program run by my mother's organization, the organization I worked for in 2009.  I went there to the school to do some accountability inspections and met Hope when I met the school staff.
She spoke excellent English and she quickly became my translator and friend.  I soon discovered the pastor of this school was stealing money.  When I returned home to California my formerly Christian wife had filed for divorce while I was gone.  In all the drama that followed over the next few months, I returned to Kigali and continued to work and investigate.  I hired Hope to help me, since she knew what it was like to be a sponsored child, speaks fifteen languages, and is the most kid-loving woman I have ever met.
In short order, I fell completely in love with her.  I asked her to consider that we may have met for a reason.  I made it clear I wanted to marry her.  She said, "I need a miracle first."  Of course, I spent a lot of time wondering, asking what she was talking about, and praying for the unknown miracle to happen.
After a few months of being together every day, I had finally earned her trust.  On the night of Feb. 14, 2010 she told me she was HIV+. I was the second person she had ever told.  (Remember what happened the last time she told someone, it was a brave move on her part.)
Long story short, God made it clear to us that it was he who put Hope and I together.  Our marriage would send a message of God's Grace, first to Hope, and then to everyone who would hear our story.  I spent the rest of the trip getting Hope on life saving medication, antiretroviral therapy, known as ART.  Now she is very healthy.
If she had not told me she was HIV+ she most likely would be a statistic today.  Her CD4 was 313 when we got her tested the first time.  She had rashes, headaches, and dizziness.  Six months later she tested at 738.  She keeps getting healthier every day.  I got her to test Jojo, her baby girl, and Jojo was negative.  Hope and I were thrilled at the miracle, because she breast fed Jojo and was not on ART at the time.
Hope and I were married in Kampala December of 2010.  We started working as HOPE+ Africa in January of 2011, asking our community of friends to help us help parents who are HIV+ get on ART and keep their kids from becoming orphans.  The stigma makes this a difficult task.  No one likes to stand up and announce they have an STD and need help.  We quickly realized we can't single out HIV+ women from the other poor women also suffering.  Therefore, we expanded our ministry focus to helping very poor women with no husbands.  We help them learn to work and take care of their children.  This includes job training, discipleship, paying school fees for kids.  In the process of helping women we usually discover who is HIV+ and help get them the medical care and medication they need to stay alive.
Being a African-American couple has advantages.  Hope really understands the needs of African women and the cultural challenges, so unlike other ministries, we work in an African way, slowly in the context of long term relationships.   We are not solutions or outcomes driven.
Hope is now in the process of immigrating and becoming a U.S. citizen.  We have formed HOPE+ Africa as a non-profit organization in the US and in Uganda.  This gives Hope the ability to travel and raise support and awareness for the plight of women just like her mother, aunts, sister, cousins, and herself.
Hope's dream is to form a teaching village where women and their children can grow together as a community and family, and in that context, get all the help, training, and love they need to develop into good mothers. She hope we can create a family-community-church reflective of "the body of Christ." We want to be "yeast in dough" and "salt and light" by showing direct love to the next generation of Ugandans.  With Love and Hope we can empower them to transform their region of Africa for good.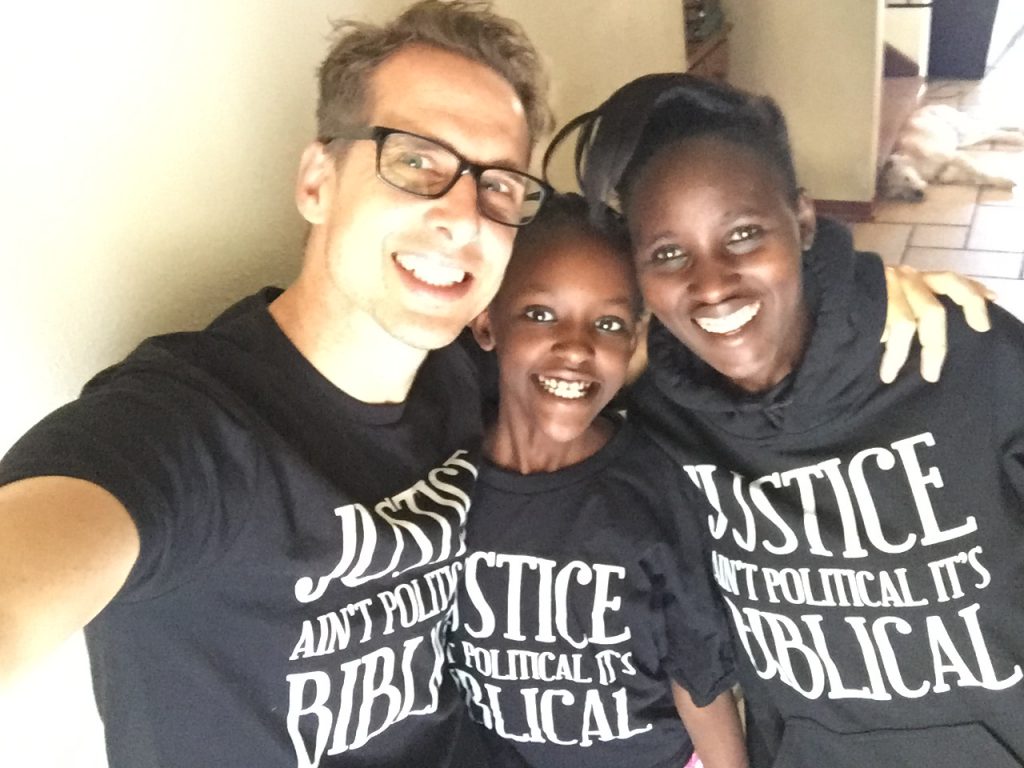 Hope and her husband, Paul, and daughter immigrated to the US in March of 2017 after working to get visas for seven years.  They now live in Los Angeles working on raising funds and awareness of HOPE+ Africa's family.  She plans to return to Uganda to continue her work with the HOPE+ Africa family there after getting her U.S. citizenship. US citizenship will allow her to travel freely to return to the US to work with our friends and donors.